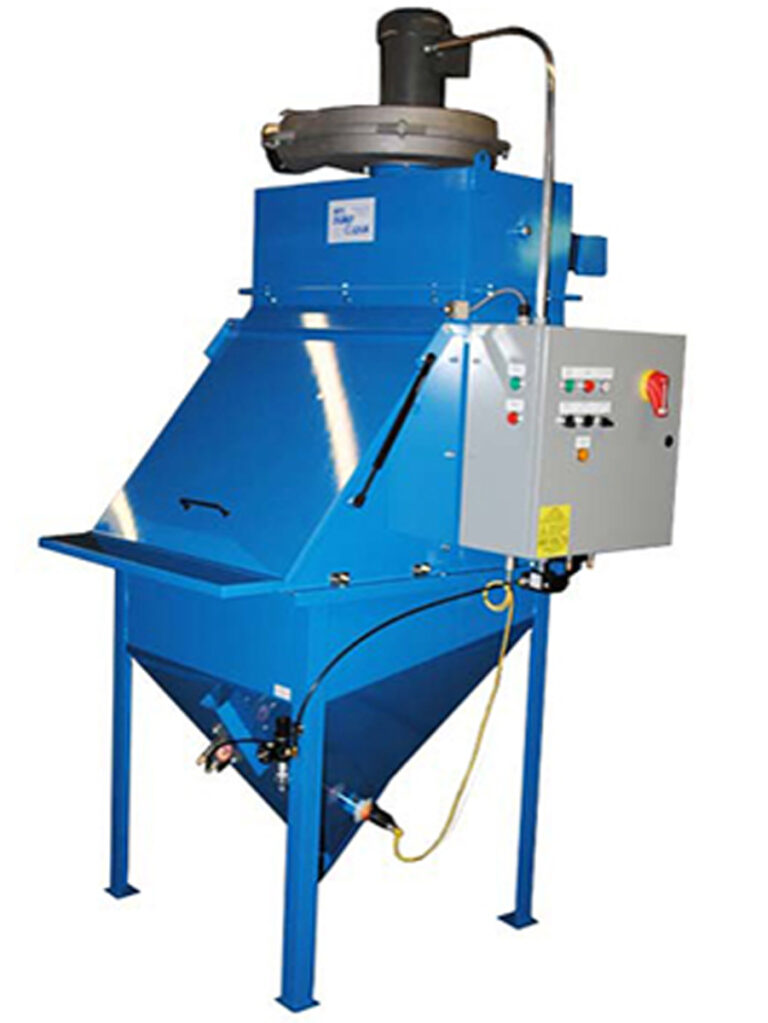 AFC System Captures Dust for Reuse, Safeguards Workplace
Clifton, NJ: Process equipment manufacturer Automated Flexible Conveyor, Clifton, NJ, (afcspiralfeeder.com) has unveiled the AFC Dump Clean(TM) bag break station. Developed to control nuisance dust, the AFC Dump Clean automatically prevents fine particles from escaping into the workplace during the transfer of powders into the process from bags, sacks, drums, and other bulk containers. The bag break station features an integrated exhaust fan and PLC-based cartridge filter system that continuously draws dust inside the unit before it can become airborne and collects it neatly in a discharge hopper for reuse. Material waste is reduced and combustible dust safety improved while complete bag emptying and a hygienic plant environment are assured.
Suitable for food, chemical, pharmaceutical, plastic, and other materials and ingredients, the AFC Dump Clean is manufactured in a choice of mild steel or stainless steel with an industrial or smooth finish and continuous welds for sanitary processing. Access to the interior for cleaning and filter replacement is easy without requiring tools. The AFC Dump Clean bag break station is designed and manufactured at the company's New Jersey headquarters. Product and performance testing are offered live in person and online by live stream from the on-site test center.
For more information, contact Automated Flexible Conveyor, Inc., 55 Walman Ave., Clifton, NJ 07011; 800-694-7271, [email protected]; AFCSpiralFeeder.com.
# # #