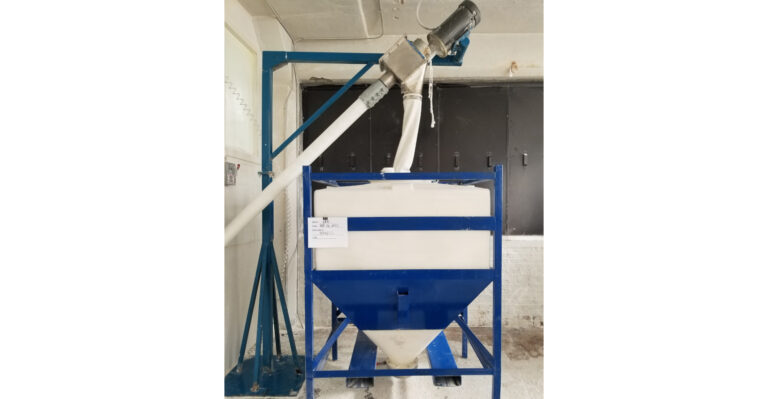 AFC Manufactures Screw Augers, Hoppers in New Jersey Facility
Clifton, NJ: Process equipment manufacturer Automated Flexible Conveyor, Clifton, NJ, (afcspiralfeeder.com), offers replacement parts for flexible screw conveyors. Available for the company's signature AFC SPIRALFEEDERTM automated flexible screw conveyors and for conveyors from other manufacturers, AFC stocks a wide range of screw augers, hoppers, plastic tubes, motors, and accessories in its New Jersey facility and offers same day shipping to provide fast deliveries and minimize downtime. For replacement parts in custom sizes, AFC machines and fabricates the parts in-house to exacting specifications with rigorous quality control standards to fit existing conveyors without troubleshooting or other accommodations.
Ideal for food, chemical, pharmaceutical, and other companies using flexible screw conveying to transfer powders and bulk materials, the made in USA replacement parts offer supply chain certainty and fast lead times to keep processing lines up and running. To match existing parts, engineering drawings may be sent to [email protected].
In addition to offering the AFC SPIRALFEEDER line of flexible screw conveyors, AFC offers the Batch-Weigh automated weighing and dispensing system, the Dump Clean line of bag dumping stations, and other powder and bulk solids processing equipment. Product testing is offered using full-size equipment in an on-site test laboratory spanning 1,000 square feet.
For more information, contact Automated Flexible Conveyor, Inc., 55 Walman Ave., Clifton, NJ 07011; 800-694-7271, [email protected]; AFCSpiralFeeder.com.
# # #